Neighbors to Lindsay Lohan: AND Stay Out!
Lindsay Lohan's neighbors are not exactly crying over the fact that the actress moved out of their Venice Beach neighborhood amid a recent stalking scare.
"Everyone is just ecstatic that she moved," one local resident said. "Goodbye to her and all her drama. Since she moved here it's been a complete circus."
"With a revolving door of friends in and out of her house and paparazzi camped out permanently. Everyone was so sick of her," the citizen added.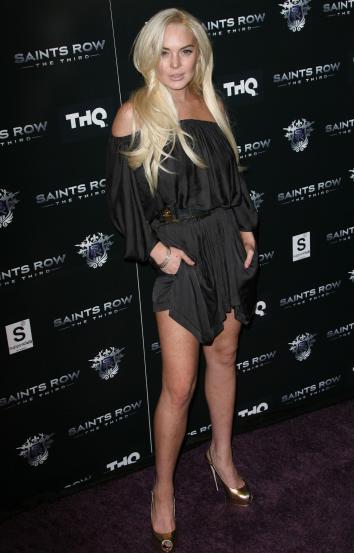 Another neighbor was even less sympathetic to the star, who has had legal troubles for years and moved to Venice Beach as a respite from them last year.
Glad to see that turned out so well.
"Seriously, every time we heard a siren we hoped and prayed it was the police carting her off again and we would be left in peace," the neighbor said.
"It was a nightmare when she was here … [Samantha Ronson] has lived right next door for ages and she's never been any drama, she's very low key."
"She just goes about her business, but Lohan was like a hurricane, or some other natural disaster tearing through the neighborhood constantly."
Lohan recently moved out of her Venice Beach condo because of security concerns. She is said to be staying in a room at the Chateau Marmont.
See original here:
Neighbors to Lindsay Lohan: AND Stay Out!