Despite her initial claims, McDonald's worker Mirlande Wilson didn't actually win the Mega Millions lottery. She just made that story up … for reasons unknown.
The Maryland woman claimed she won the lottery but couldn't find the ticket, perhaps in hopes that someone would just take her word and cut her a check.
Alas, three winners – all female teachers from Maryland who wish to remain anonymous – have come forward to claim the record $218 million winnings.
This was a disappointment to Wilson, but she's hanging in there.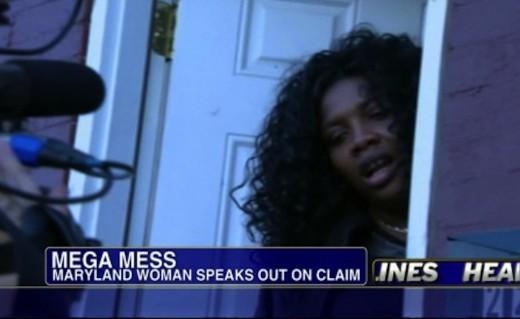 "I'm doing OK," she said about finding out that her "missing ticket" ultimately didn't have the winning numbers. "That's alright that I didn't win this time."
The winners, who call themselves "the three amigos," were "privately laughing" about Wilson, who publicly proclaimed herself the winner before they did.
When asked why she claimed to have the winning ticket, Wilson said, "I don't even know what happened, but everybody doesn't know what really happened."
Okay then. "If the money is for getting then I'm going to get it," she added, while her sister added that she will "no doubt" keep playing Mega Millions.
"If she has $20 and spends $19, she'll take the last $1 and buy a ticket," she said.
So she spends five percent of her income, after taxes, on lotto tickets. Smart.
More here:
Mirlande Wilson Claims She Won Mega Millions, Then Lost Ticket; Three Actual Winners Come Forward