Happy 28th Birthday, Prince Harry!
A very happy belated birthday to Prince Harry of Wales, the UK's most eligible bachelor, who turned 28 over the weekend (September 15). Hip, hip, hooray for H!
For a guy nicknamed The Spare and often living in Prince William's shadow, he's a mover and shaker. And we're not just talking about Prince Harry naked photos.
Great Britain's Olympic Ambassador and Royal Air Force pilot was just deployed to the front lines in Afghanistan, where the Taliban is targeting him specifically.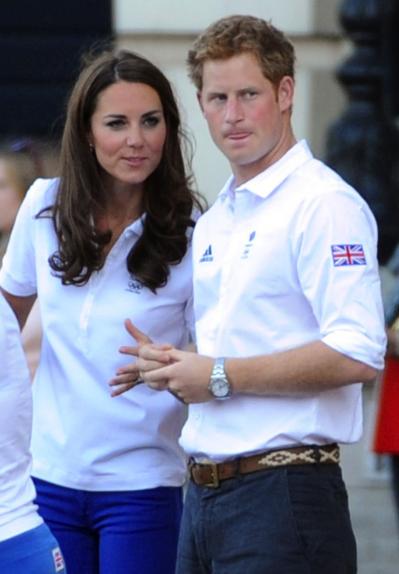 It's been a rough stretch for the royals lately, with Harry's naked picture scandal in Vegas, followed by the hullabaloo over Kate Middleton topless photos last week.
That and being on the front lines of the fight against terrorism certainly gives the family a lot to think about, but we're confident they will all pull through just fine.
Sometimes, we're at our best when we're battling adversity, and the public seems very much on the side of their beloved royals, so that should be comforting too.
Anyway, in honor of HRH's birthday, enjoy these Prince Harry pics:
Original post:
Happy 28th Birthday, Prince Harry!
This entry was posted by on September 17, 2012 at 11:46 am, and is filed under Various. Follow any responses to this post through RSS 2.0.You can leave a response or trackback from your own site.