Give Charlie Sheen credit for not sugar coating details, at least.
The actor says he's teaching his 2-year-old twin boys new words this weekend, like "rehab." That way they'll know where their mom spends so much time.
That particular vocabulary word will also come in handy when and if Charlie himself runs out of tiger blood and has to go back there. Give it a few months.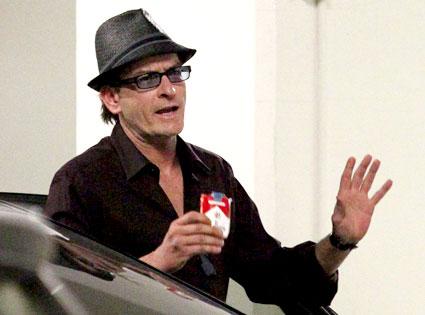 Charlie says that this is the first time he's been able to spend a weekend with Bob and Max since the judge took custody away from him back in March.
Given the opportunity, he will be spending the weekend expanding the boys' verbal repertoire: "I am teaching them words, because they're speaking now."
"I'm teaching them the word 'rehab' so they know where their mom is."
Ouch. Charlie had settled his custody dispute with Brooke Mueller, but it sounds like there's still plenty of animosity there. Then again, it is true.
See the original post:
Charlie Sheen to Bob and Max: Mama's in Rehab!