Pop star Britney Spears and Jason Trawick, her agent-turned-fiance, open up about their romance (briefly) in the October issue of Elle magazine.
Asked who made the first move, Jason said,  "It was kind of one of those things where she moved, like, turned around, so we were face-to-face, and then-"
Spears then cut him off and said, "Okay, that's enough information, sweetie. It was sweet, let's just say that." We can only imagine …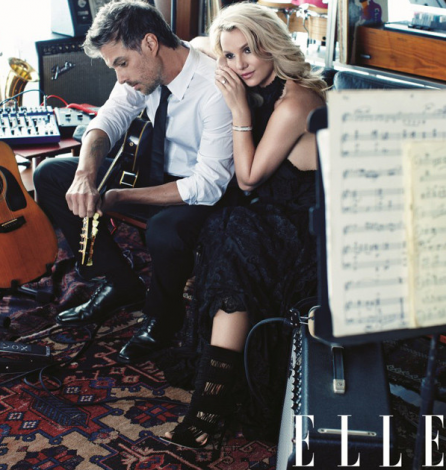 The future Mrs. Jason Trawick looks pretty unreal in the mag, but she admits that there are days when she'd rather not worry about her appearance.
 "I love my jeans and my sweats, I'm really just a tomboy at heart," she admits.
"So it's really hard for me to be like Kim Kardashian and be makeup and hair-ready every time I go out of my house … On the other hand, when you do wear those sweats, you're like, 'Oh God, I should step it up a notch.'"
The singer makes her X Factor debut next week. Bet she's gonna kill it. Check out a few more Britney Spears pictures from Elle's shoot below …
Read the original:
Britney Spears, Jason Trawick Get Cozy in Elle